I am a single guy with no children and experience in marriage. But I was given the responsibility in assisting in planning a wedding on Maui. A close friend of mine is marrying his girlfriend in 16 months during their anniversary. This article should be a useful guide of Maui jewelry for anyone.
This is a daunting task that I am not looking forward to. But at the same time I am looking forward to satisfying the creative hunger I have been waiting to please.
For this post, I will go over the starting parts of planning a wedding which is over a year from now. Keep in mind, the objective is to keep a low budget but at the same time satisfy the expectations of the bride. We all know that weddings are mostly about satisfying the expectations of the bride. At the same time, the wedding will be a large one with around 300 guests.
So far my friend had proposed with a temporary ring, a cheap Walmart ring. The ring itself is not appropriate due to not only its low price. But its appearance and an obvious concern for long term durability.
Of course, you want to offer a high value and beautiful ring to your significant other. So the hunt for an engagement ring is still on.
The chase for a ring will focus on jewelry shops on Maui. Online shopping for a ring seems to not be an option at the moment.
Maui Jewelry Shops

Maui offers so many jewelry shops. Of course some of these shops have jewelry with cultural influences.
The first jewelry shop we are considering is Zales. I know Zales merchandise can be found online. But Zales is a good brand of jewelry and something to consider on Maui.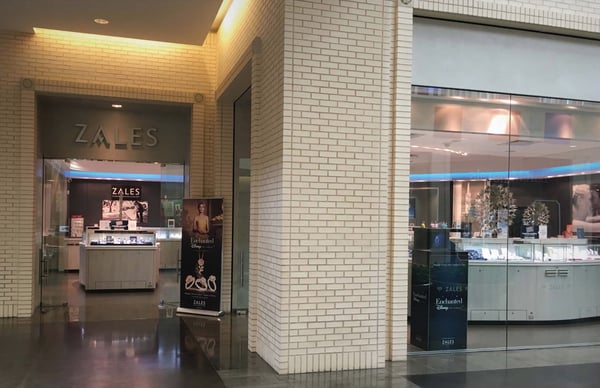 Now keep in mind, I am no jewelry expert. My friend is not too knowledgeable on the subject either. But we figure that the ring be a conventional diamond ring.
Her favorite color is purple so a amethyst ring which is a purple stone is also in consideration. But so far the ring that is being considered is a 1/4 CT. T.W. Diamond Swirl Frame Bridal Set in 10K White Gold. The ring itself is not very expensive with a price tag of $449.65.
Another jewelry shop to consider on Maui will be Maui Divers Jewelry. Maui Divers of Hawaii started in 1958 as an undersea touring company in Lahaina, Maui. Lahaina was once a bustling whaler's port.
Maui Divers Jewelry features rare Hawaiian gold coral and pink and red corals. The company also showcases Tahitian Black Pearls, South Sea pearls, Japanese Akoya pearls, Australian opals, and other beautiful gemstones.

All of Maui Divers' exclusive jewelry is handcrafted which makes it intriguing. The designs of the jewelry also has that distinct Hawaiian look which is appealing. Much like the search with Zales, the ring to be considered will be either diamond or have some sort of purple stone. The ring that will be considered is the Plumeria Ring in 14K Two-Tone Gold. The ring itself is around $425 and fit the price range of the past ring.
I know these rings are way below the average cost of an engagement ring in your usual wedding. However, we both felt, the quality and price are pretty good and substantial for engagement. We are hoping the price and appearance of the ring does not disappoint the bride.
Update: This was a blog post I wrote back in 2019. Oddly enough the engagement hasn't happened yet with life and COVID getting in the way. But we are on the search for more Maui jewelry once again. Since then I created a new business of Maui Goes.
We currently sell Maui jewelry and decor such as fine art and various sculptures. We offer handmade jewelry made in Hawaii. A certain ring I suggested for my friend to propose with is the Sunflower Essential Oil Ring.
This ring is in my opinion the most beautiful ring in Maui Goes. Wear your favorite scent at your fingertips with the Sunflower Essential Oils Ring. Featuring a unique aroma chamber designed for storing a touch of your go-to essential oil, the natural simplicity and lifelike design of the ring are truly brought to life. The ring features over one hundred tiny open petals wrapped in a soft, organic texture and is accented by your choice of 18k gold vermeil or recycled sterling silver.